Things Are Getting Dicey. What Do The Models Say Now?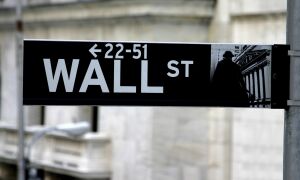 For the past eleven trading days, the S&P 500 has flip-flopped from green to red and back again. Yep, that's right, for eleven straight days, the market has had no memory from one day to the next. And despite the fact that the venerable stock market index did manage to make a couple new all-time highs during that eleven-day stretch, the S&P closed yesterday at about the same spot it was almost 4 weeks ago. Can you say, sideways?
While the S&P has been going nowhere fast, the Dow Jones Industrial Average, which contains a bunch of those so-called conservative names that pay fat dividends, has continued to march higher. Yes, the Dow is a bit below the all-time high set on Tuesday of this week. However, the trend is still up and the weekly chart is looking pretty darned strong.
However, "the troops," as the constituents of the small- and mid-cap indices are often called, have had a pretty rough go of it lately. For example, the mid-cap index has tumbled almost 3% from Monday's all-time high and one would be hard-pressed to rate the short-term trend as anything better than moderately negative. The Russell 2000 small-cap index hasn't seen an all-time high since March 14th (insert gasp here) and began Thursday nearly 4% off of its recent peak. Oh, and the fact that the RUT also managed to break below its 50-day moving average this week should give you an indication that things are not exactly peachy keen at the moment in small-cap-land.
I can also attest to the fact that the action in a great many of the market's top rated stocks (in terms of earnings strength) has been downright ugly of late. There has been no shortage of desk poundings, teeth gnashing, and/or expletives uttered in our shop when reviewing our universe of stock charts over the past three weeks. On a side note, it seems that a company needs to be in the business of making soup or kitchen cleansers to be part of the momentum game these days. One peek at the chart of Clorox (CLX) or Campbell Soup (CPB) would lead you to believe that these companies were biotech or internet-related!
This, dear readers, is what is called a divergence in the market. This is what has the bears thinking that they might have a shot at getting something more than a three- or four-day pullback going this time around. If you are a bottom-up stock-picker, this is what makes you want to quit the business. This is what has folks fretting about the potential for stocks to embark on yet another hair-raising spring swoon. And this is what causes technicians to start getting worried about the action.
If you are happy following the Dow and/or S&P 500, feel free to hit delete now and go on about your day. Heck, you can't even call what has been happening lately a correction yet, so why worry, right?
But if you are someone who likes to look at more than just the price action of the blue-chip indices, you are likely getting a little nervous right about now. In short, the divergences in the indices are being accompanied by some negative action in the momentum indicators. This is due to the fact that despite the new all-time highs on the Dow and S&P, there really isn't much internal momentum to speak of. And one of the best ways to measure a market move is to check the "oomph" behind the move. If an index has "mo" on its side, then you should hop onboard and enjoy the ride. But if not, well, it's usually a good idea to keep at least one eye on the exits.
I know what you are thinking. Isn't this the same guy that is always yammering on about using unemotional, disciplined market models to guide his exposure? Isn't this the guy that likes to keep things simple and just follow his systems? You are right. I AM that guy. And while I don't base my investing decisions on what I "see" in the market, I do like to be on the lookout for what might come next.
So, what are our market models saying at this point, you ask? For starters, our Market Environment Model tells us to continue to side with the bulls. And one glance at a weekly chart of the stock market indices will likely confirm the model's reading in your mind. However, what I'll call our "oomph" indicator, which tells us how aggressively we should be positioned (i.e. whether or not we should use leveraged ETFs) has been waving the yellow flag for a while now. As such, our discipline says that while we should continue to give the bulls the benefit of the doubt here, we also need to be sure that the turbocharger is locked in the "off" position right now.
What's the point to this exercise? In short, it's called risk management. And this morning I want readers to know that both my subjective view of the action and our unemotional models are suggesting that risk is elevated at the present time. This does not mean that stocks are going to fall. It simply means that it's time to play the game more conservatively for a while.
Finally, I should add that the internal readings of our Market Environment Model are indeed weakening as our systems are built to detect the divergences and the lack of "oomph" I've mentioned this morning. So, while our system tells us to hang with the bulls for now, that stance could easily change in the very near future. As I've said a time or twenty, our goal is to stay in line with what the market is doing, and not what we think it ought to be doing.
Turning to this morning... Although there are any number of potentially negative stories making the rounds this morning, the latest threats from North Korea appear to be the focal point. With missiles on the move and North Korea recommending that the Russian embassy be evacuated, traders are concerend that the situation could escalate beyond the usual bluster. Euoprean markets are down hard and U.S. futures have followed suit ahead of the all-important jobs report.
Pre-Game Indicators
Here are the Pre-Market indicators we review each morning before the opening bell...
Major Foreign Markets:
- Shanghai: closed
- Hong Kong: -2.73%
- Japan: +1.58%
- France: -1.70%
- Germany: -1.78%
- Italy: -0.40%
- Spain: -1.08%
- London: -1.40%
Crude Oil Futures: -$0.24 to $93.02
Gold: +$4.20 to $1556.60
Dollar: lower against the yen, euro and pound
10-Year Bond Yield: Currently trading at 1.743%
Stock Futures Ahead of Open in U.S. (relative to fair value):
- S&P 500: -9.53
- Dow Jones Industrial Average: -90
- NASDAQ Composite: -23.52
Thought For The Day...
Every time you smile at someone, it is an action of love, a gift to that person, a beautiful thing. -Mother Teresa
Positions in stocks mentioned: none
---
The opinions and forecasts expressed herein are those of Mr. David Moenning and may not actually come to pass. Mr. Moenning's opinions and viewpoints regarding the future of the markets should not be construed as recommendations. The analysis and information in this report is for informational purposes only. No part of the material presented in this report is intended as an investment recommendation or investment advice. Neither the information nor any opinion expressed nor any Portfolio constitutes a solicitation to purchase or sell securities or any investment program. The opinions and forecasts expressed are those of the editor and may not actually come to pass. The opinions and viewpoints regarding the future of the markets should not be construed as recommendations of any specific security nor specific investment advice. One should always consult an investment professional before making any investment.
Any investment decisions must in all cases be made by the reader or by his or her investment adviser. Do NOT ever purchase any security without doing sufficient research. There is no guarantee that the investment objectives outlined will actually come to pass. All opinions expressed herein are subject to change without notice. Neither the editor, employees, nor any of their affiliates shall have any liability for any loss sustained by anyone who has relied on the information provided.
The analysis provided is based on both technical and fundamental research and is provided "as is" without warranty of any kind, either expressed or implied. Although the information contained is derived from sources which are believed to be reliable, they cannot be guaranteed.
The information contained in this report is provided by Ridge Publishing Co. Inc. (Ridge). One of the principals of Ridge, Mr. David Moenning, is also President and majority shareholder of Heritage Capital Management, Inc. (HCM) a Chicago-based money management firm. HCM is registered as an investment adviser. HCM also serves as a sub-advisor to other investment advisory firms. Ridge is a publisher and has not registered as an investment adviser. Neither HCM nor Ridge is registered as a broker-dealer.
Employees and affiliates of HCM and Ridge may at times have positions in the securities referred to and may make purchases or sales of these securities while publications are in circulation. Editors will indicate whether they or HCM has a position in stocks or other securities mentioned in any publication. The disclosures will be accurate as of the time of publication and may change thereafter without notice.
Investments in equities carry an inherent element of risk including the potential for significant loss of principal. Past performance is not an indication of future results.